Fireworks
The brilliance of fireworks is truly the main theme to this collection. Captivates your heart with this jewel that sparks joy, Present as a gift for your loved one, everyday is worth a celebration with 365 Love.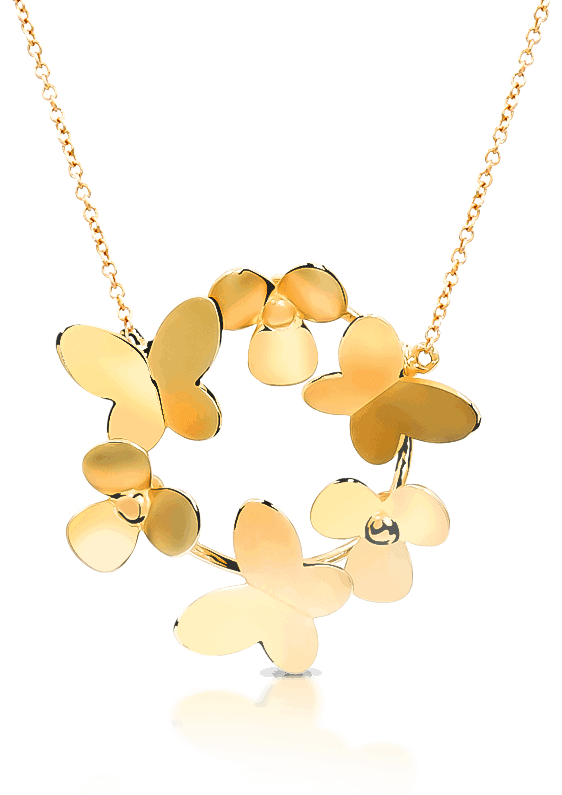 Garden Delights
In Spring, it brings joy to butterflies and dragonflies dancing, flowers bloom in the flourishing nature garden. The nature-inspired collection transform butterflies, dragonflies and flora to everyday classic jewellery set in yellow gold.
See Full Collection
Simple Little Pleasure
Minimalistic and yet it brings little pleasures, beauty, and delight in the society of women. "Simply Little Pleasure" is a collection of modern designs showcasing an appreciation for its classic curves and subtle details. Exuding lasting allure that adds timeless, unique, and modern refinement that celebrates everyday elegance. 
Criss Cross
Playful and Versatile. Magic happens when it's out of its comfort zone. Find ecstasy in life with "Criss Cross" creations and begin to live each day to the fullest as the mere sense of living is to love yourself. Bind yourself and be a best friend with this "Criss Cross" collection.
See Full Collection
Contemporary GOLD
Organic forms are derived in this contemporary gold collection. Each design is crafted with a twist technique that is classy, timeless and versatile. Set in 18K Yellow Gold or Rose Gold, it never goes out of style.
See Full Collection